This MT Week was previously available to paying subscribers only. It has since been made available to the public.
If you found it useful, please do consider subscribing to get it delivered to your inbox as soon as it's published. It's readers like you who keep this newsletter going. Alternatively, you can buy me a ko-fi.
The UK planning system could change in a big way
This week, the government published a white paper on how they want to change planning application system in the future - and they want your feedback.
Planning For The Future is a lengthy read at over 80 pages, all set in fine print.
It puts across lots of persuasive points about why the current planning system should change, before finally revealing what the future could look like.
As well as an increasingly digital process, the government wants the planning process to be simplified by creating different development zones.
The zones are divided into three categories: Growth, Renewal and Protected.

Areas categorised as Growth will see suitable plans, such as those for homes, offices, shops and hospitals or schools, automatically approved - they still have to go through other approvals but there's less of a hurdle.

These areas will generally be new settlements, but could also mean smaller areas within a town or a city.

Renewal areas will allow some development, with a few more checks in place.

These are essentially areas where a built environment already exists - such as a residential area or retail estate - that the developer wants to add to.

And finally for Protected zones, such as Areas of Outstanding Natural Beauty (AONB), conservation areas and green belts, development will be restricted.

This doesn't mean zero development necessarily, but it does mean more scrutiny over the types and numbers of developments.
For all of these zones, there will still be requirements in place, so developers certainly can't (or shouldn't be able to) go rogue.
It sounds simple enough, but it's far from it.
What it means for you...
The planning reform has wide ranging implications and it will affect everyone who lives in England.
What developments are built around where you live and where you work could affect everything from house prices to your quality of life.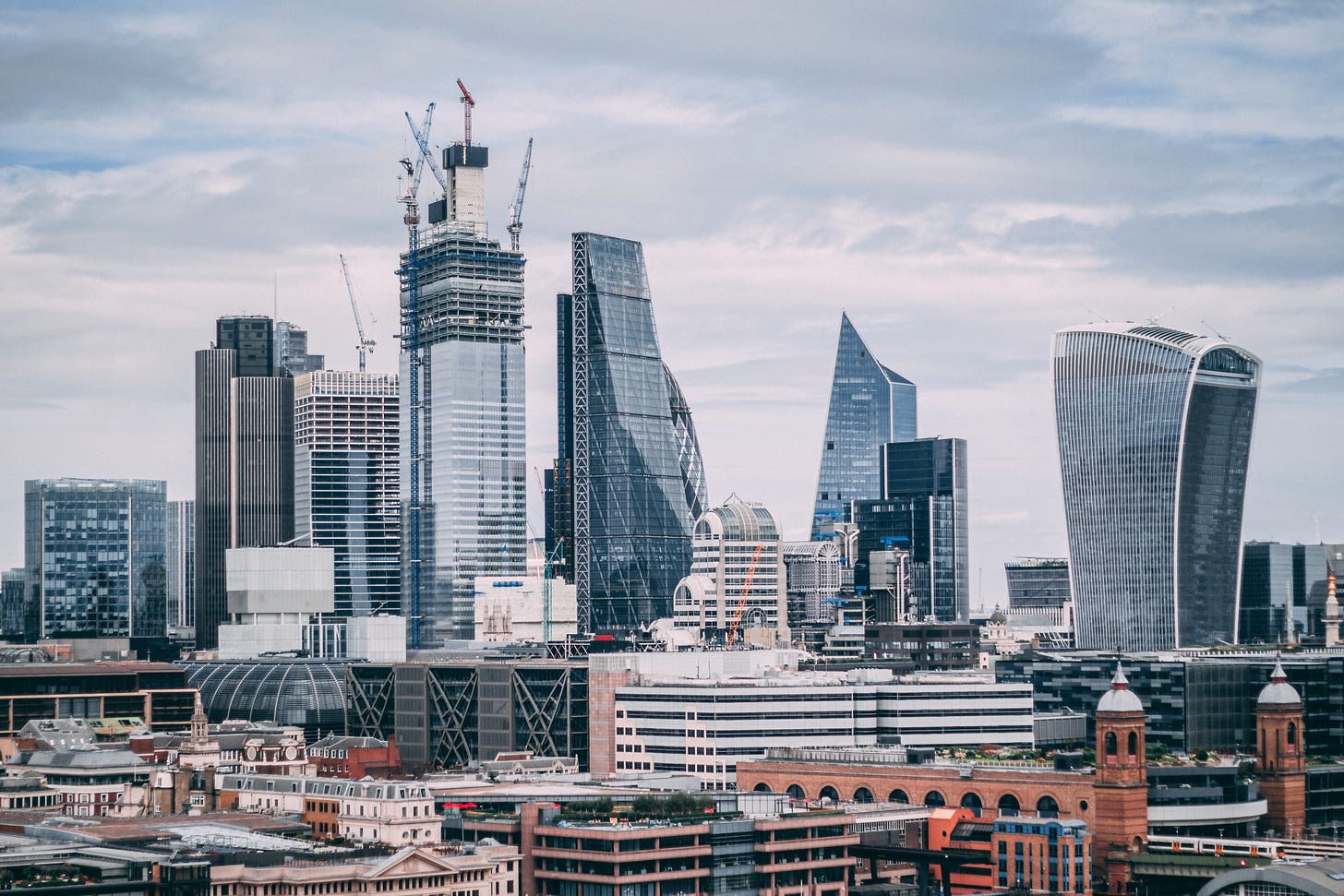 Imagine, for example, if a skyscraper sprang up in front of your home and blocked your view of the park - that would almost certainly change the value of your home as well as your enjoyment of it.
Not all new developments are negative, though. That's why it's important to scrutinise planning applications around you, even if you're just renting.
But the proposed planning reform looks to drastically reduce the possibility of feedback.
Local authorities are given 30 months in which to designate areas according to the three different zones. Within this, the public have just six weeks to submit comments - then there's a further nine month period where they have a right to be "heard".
After that? Well quite frankly it's not clear whether the public would get another say before the final product gets the go ahead.
It means that once a zone is designated as Growth, with a pre-approved plan, those who live in the area might not be able to object to the types of buildings that are being constructed.
Thought you're moving to a quiet residential neighbourhood? A block of student flats could spring up in its place. Again, it's not necessarily a bad thing, but it certainly changes the dynamics and mood of the neighbourhood.
You currently have six weeks to read the proposed changes in full and submit your feedback to the government. I'm planning to, I hope you will too.
---
Money Talk is on Twitter and Facebook! Come and say hello.
I'd love to hear your feedback about Money Talk - it helps me tailor the newsletter to you and offer you better value. Drop me a line by clicking the button below.
---
Take care if you're refinancing a debt
The Financial Conduct Authority (FCA) has released a new report on the practices of high cost lenders and it's really eye opening.
A lot of the case studies they've included were stories of how people ended up in debt cycles because of the high interest rates.
That bit is not really surprising.
What is surprising is how consolidating a loan - or refinancing as it is sometimes known - can actually get people into further debt.
For me this is a particular point of interest because a lot of the narrative around debt encourages people to consolidate their debt, because it will make repayment more manageable and affordable.
And it does - but it could also increase their debt burden in the long run.
Graphic via the FCA
The example the FCA used was someone who took out a loan for £1,000 and was repaying it at a rate of £65 a month. After 10 months, they borrowed an additional £300.
But because of the interest rate and length of time it takes to pay back a refinanced loan, it actually costs more overall than having two concurrent loans (two separate loans that you're paying back at the same time).
This example certainly demonstrates why you should double check what you're paying.
Of course, the repayment rate for concurrent loans is higher per month, and not everyone can afford this, but those who can will miss out if they don't check.
If you are in debt, get some professional advice. There are a few debt charities around that can help, including Step Change.
Some new indicators of the state of the economy
If you're keenly watching out for how the UK economy is performing, the Office for National Statistics (ONS) has some new measurements that will help.
First, there's the weekly faster indicators report, which contains an assortment of statistics including how many companies are incorporated and dissolved each month.
Then there's the new quarterly business demography report, which records, among other things, the number of businesses that have registered for PAYE or VAT.
They're quite interesting if you're curious about the economy - just read the main points if you want to save time - but they can also inform long term decisions such as house buying or investment.
It's worth bearing in mind that there's less number crunching compared to some of ONS's reports, which means you should take more care in interpreting them.
---
This week's key numbers
The Bank of England has decided to maintain interest rates at 0.01%. It added that the impact of coronavirus on the economy wasn't as severe as they had expected, although they do think the damaging effects will last for longer.
The British Chambers of Commerce said that 40% of businesses won't be taking up the job retention bonus announced in Rishi Sunak's Plan for Jobs - but 43% are planning to.
House prices have gone up 1.6% in July compared to June according to Halifax's latest index. In fact, average house prices of £241,604 is the highest it's ever been.
But it too warns of the downward pressures of the jobs market - I wrote about my thoughts on this last week.
Best buys
Halifax's switching bonus has returned and the bank promises to pay you £100 within seven days if you switch. You have to open a Reward or Ultimate Reward Current Account.
The Reward Current Account is free if you pay in at least £1,500 a month, and they will even give you £5 back - otherwise you pay £3 a month to maintain it.
The Ultimate Reward Current account costs £17 a month and includes frills like world travel insurance, which you probably won't find useful right now.
There are all sorts of Ts&Cs, though. Be Clever With Your Cash had the best explainer on whether it's worth switching.
Current account: Virgin Money 2.02% AER
Instant access savings account: NS&I Income Bonds 1.16% AER
Regular savings account: Coventry Building Society 1.85% AER (pay in up to £500 a month)
If you're a current account customer with any of these banks, you can also open a regular saver paying 2.75% AER, fixed for 12 months:
Bear in mind First Direct and HSBC share the same FCA authorisation so your money is only protected up to £85,000 between the two.
---
Finally...
I'm back at work!
When I started this newsletter around three months ago I wasn't sure whether I'd have a job to return to at the end of the furlough period - I'm sure many people were, and indeed still are, in the same position.
I'm one of the lucky cohort who has returned and honestly it's such a great feeling. I say this not because my boss (hi Harri!) also receives this newsletter but because I'm a bit of a workaholic at heart.
It's not just about keeping busy - working has given me more confidence than anything else I've done. It helps that it also pays my bills and lets me buy more plants (my current obsession) than will fit into my flat.
But now that I am back at work, it means I don't have as many hours to do some of the background stuff, like promoting Money Talk for example.
So, if you've enjoyed it up to now, and if you have a moment, please do help me spread the word.
PS, the Chartered Institute of Personnel and Development's latest report on executive pay makes an interesting read. Especially when you learn that just 36 of FTSE 100 firms are cutting the pay of their top executives during the current crisis.
It will certainly be interesting to see how many will be cutting jobs in the months to come.